This Simple Change Makes Your Closet Look Like a Showroom
This Simple Change Makes Your Closet Look Like a Showroom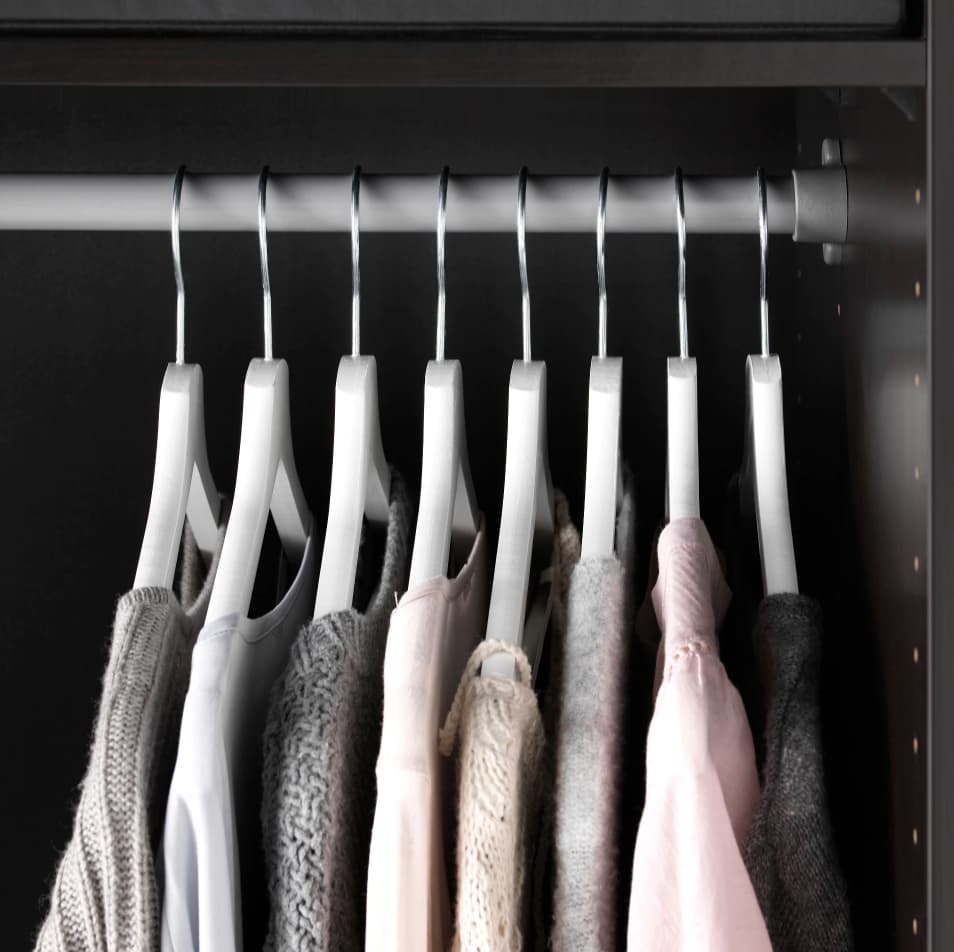 If your closet closely resembles an upended store at the mall, one simple change creates a sleek space: wooden hangers. A lot of wooden hangers.
I waver between wanting to have tons of clothing options in my closet and craving simplicity, though I blame spring cleaning for the latter. No matter whether my closet is close to full or has some breathing room, I always like for it to look nice and organized—and the type of hangers I use plays a huge role in making this possible.
I grew up in a household where dry cleaner hangers were used on the reg (although I always tried my best to make sure they didn't end up in my closet). Once I began living on my own, I wanted desperately to upgrade. I used to be a diehard felt hanger user: I loved that their thin shape took up less room and they looked nicer than your typical white plastic options. My closet didn't look perfect, but felt sets did the job.
Earlier this year, though, someone in a Facebook group that I joined posted about this set of white IKEA hangers. Her clothes looked amazing hanging on them, so I figured my closet could use a revamp, too. A few sets later and wow: I'm hooked.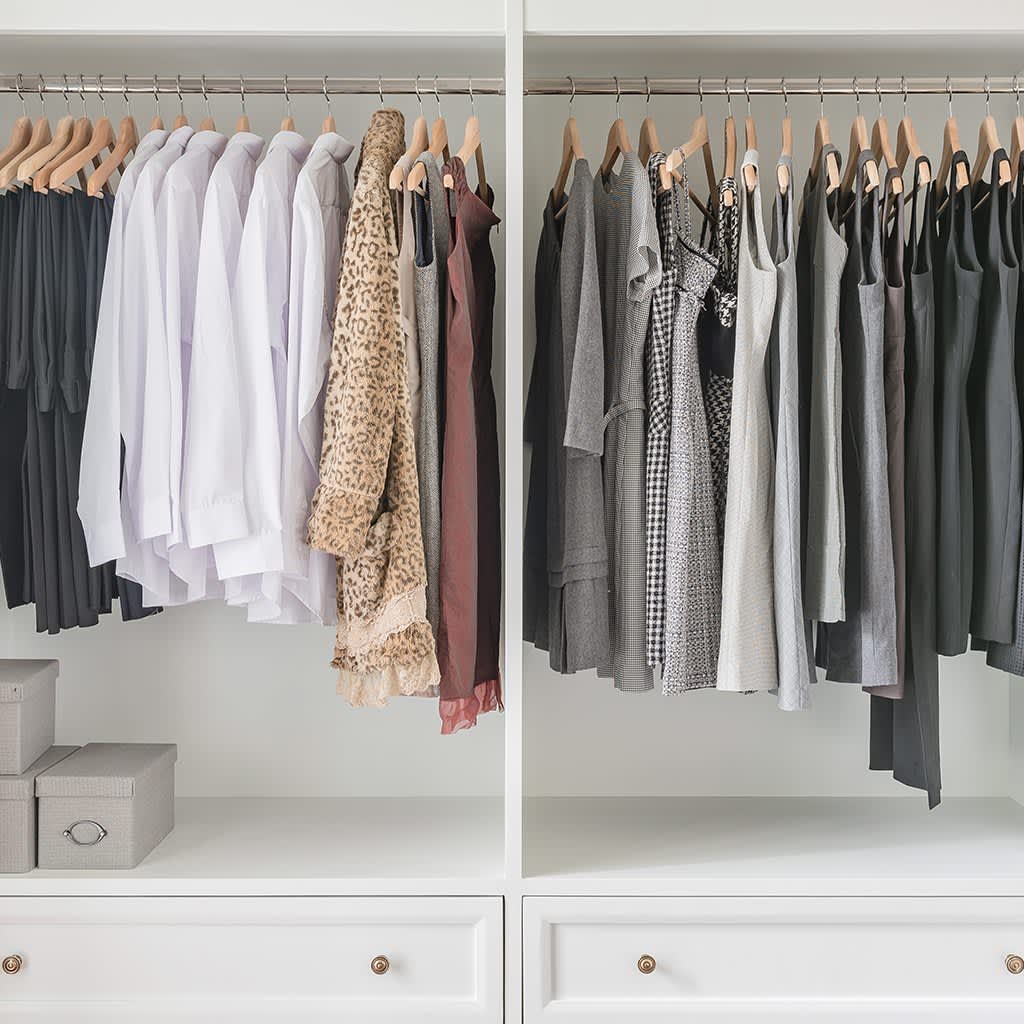 Wooden hangers can be a bit pricey—at IKEA, you can purchase eight hangers for $5.49, and one of Amazon's best-reviewed models costs $34.99 for a 20-pack—but I find them totally worthwhile. Everything looks a bit neater and more organized. Or, as one of my friends put it, like a boutique!
Getting dressed is easier, too. My IKEA hangers allow for just the right amount of space between pieces of clothing. Items aren't smushed together, making it easy to see what you own. Plus, items don't fall off these sturdy hangers to create a crumpled pile on your closet floor. I now use them to hang everything from sleeveless tops to my winter jackets, and everything stays put and neat.
I may not have the walk-in closet of my dreams, but I'm much happier about my current clothing-storage situation after purchasing these wooden guys. Here's to hoping everything stays neat and organized!